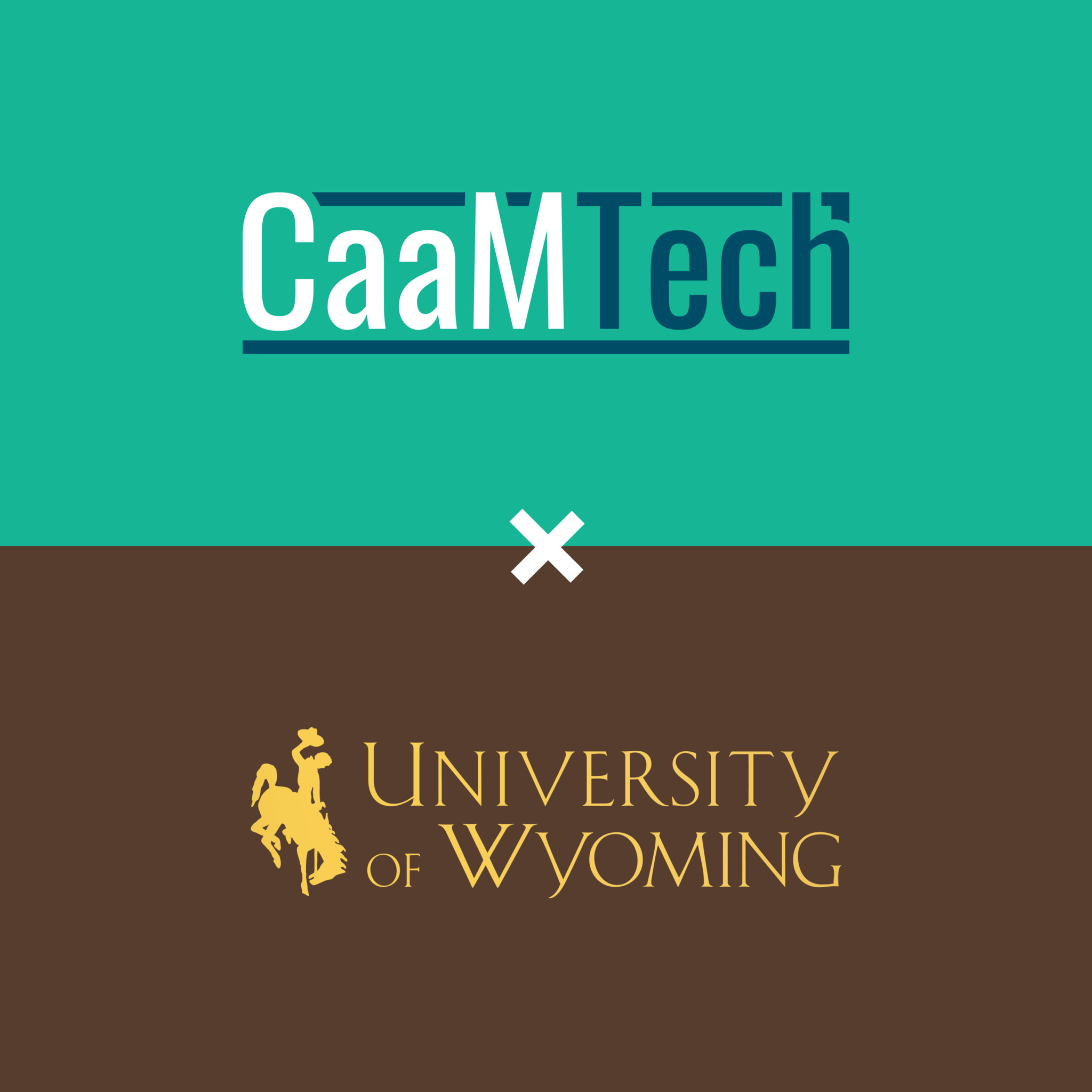 ISSAQUAH, WA – November 16, 2021 – CaaMTech, Inc., announced today that the company has entered into a research collaboration with the University of Wyoming's School of Pharmacy. The collaboration will evaluate CaaMTech's proprietary compounds in addiction models as well as aim to demonstrate their anti-addictive properties.  University of Wyoming Assistant Professor of Pharmaceutical Sciences, Dr. Ana Clara Bobadilla, will lead the research project on behalf of the University.
"For over 50 years, psychedelics have been classified as drugs with a high potential for abuse and no therapeutic value," said Dr. Andrew Chadeayne, CEO of CaaMTech. "With this research collaboration, we aim to show that CaaMTech's compounds have minimal risk of addiction and also tremendous potential for treating it."
Assessing the abuse potential of novel compounds is essential to understanding their suitability for development into approved drugs. University of Wyoming researchers will evaluate next-generation drugs from CaaMTech's library using several established preclinical addiction models. Prior research has shown that most well-known psychedelics pose little risk of abuse from addiction.
"The collaboration with CaaMTech provides a great opportunity for the Wyoming biomedical community to work on cutting edge therapeutics, as well as for local students to learn new preclinical models used in the lab," said Dr. Bobadilla. "I am eager to investigate psychedelics as a potential therapeutic target – a class of drugs that the substance abuse field might have overlooked for too long."
The research also aims to demonstrate the predicted therapeutic properties of CaaMTech's library of next-generation compounds to treat drug craving. Recent studies have shown that some psychedelics have tremendous potential for treating drug addiction. Researchers will test CaaMTech's library of compounds on poly-reward models of self-administration and relapse, including a dual cocaine and sucrose self-administration model developed by the Bobadilla Lab.
"CaaMTech aims to increase the number of compounds with established therapeutic properties," said Dr. Chadeayne. "We are grateful for the opportunity to work with Dr. Bobadilla to advance our fundamental understanding of addiction and how to treat it."