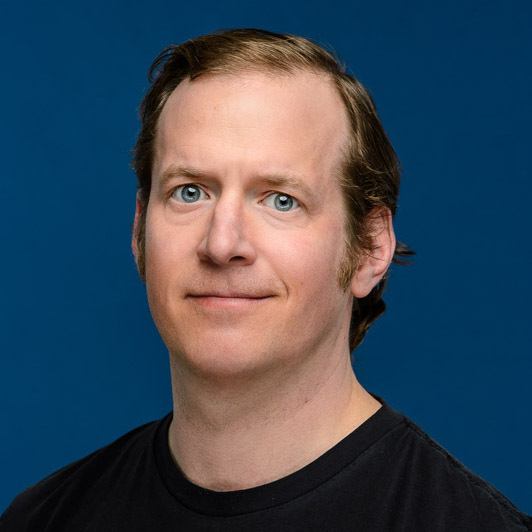 Dr. Andrew Chadeayne is the Founder and CEO of CaaMTech. Andrew resides in Issaquah, Washington with his wife, Tara and two young children.
Andrew began his scientific career studying the neuropsychology of addiction and reward at Princeton University, where he published groundbreaking studies showing that sugar is addictive through opiate pathways. Andrew graduated cum laude from Princeton University's Department of Chemistry in 2001. In 2006, Andrew earned a PhD in Chemistry from Cornell University. There, he published work within the fields of organic synthesis, inorganic synthesis, materials science, and intellectual property.
Andrew worked as a chemistry expert and patent agent at Finnegan Henderson from 2006-2011. He graduated cum laude from the George Washington Law School in 2011, receiving the American Bar Association's Award for Excellence in Intellectual Property.
In 2010, Andrew developed and secured a patent on the first water-stable vitamin C formulation, which he commercialized through the creation of successful chlorine-removal product, SwimSpray.
Andrew served as Director on Intellectual Property for NewMarket Pharmaceuticals from 2011-2013, where he drafted, prosecuted, and acquired granted patents protecting novel drug formulations.
From 2011 to 2018, Andrew's self-managed patent prosecution firm built patent portfolios for clients such as Flexport, a freight-forwarding company (once the 8th fastest-growing company in America) and cannabis research company, ebbu. Additionally, Andrew served as Chief Innovations Officer at ebbu until the company was acquired by Canopy Growth Corporation (NYSE:CGC) in 2018.
In his present role as CEO of CaaMTech, Andrew is leading the charge to map the chemical and patent landscapes of the rapidly-developing psychedelics space.  CaaMTech's chemical characterization of psychedelic compounds is laying the necessary groundwork for the development of safer, more effective and commercializable psychedelic drugs.  CaaMTech's innovations have led to the filing of more than one hundred patents.