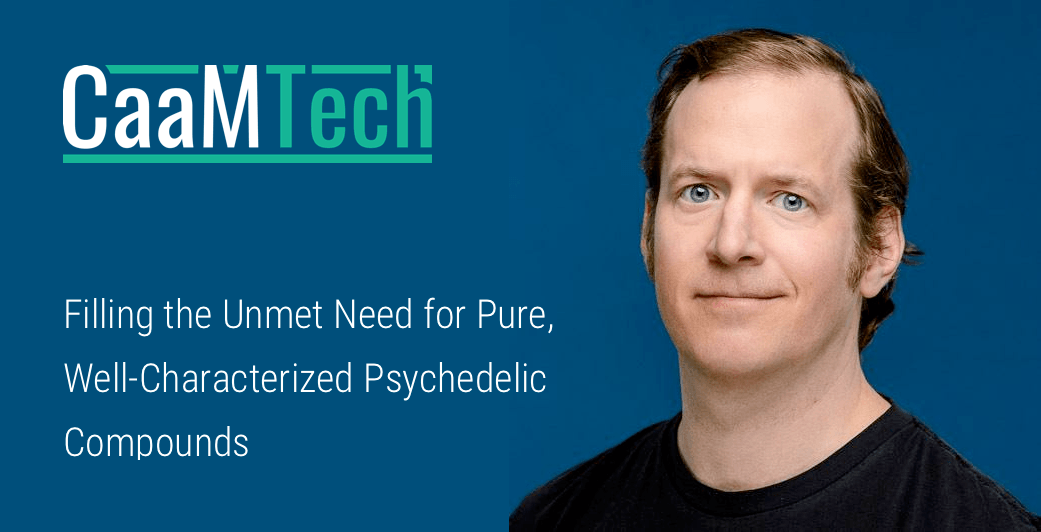 CaaMTech CEO, Dr. Andrew Chadeayne, will present at the 2021 Psychedelic Therapeutics & Drug Development Conference in a session titled "Filling the Unmet Need for Pure, Well-Characterized Psychedelic Compounds." Dr. Chadeayne will discuss CaaMTech's efforts to provide scientists with the pure, well-characterized compounds necessary for rigorous downstream research and eventually, consumer products. The talk is scheduled to debut in its pre-recorded format on the third day of the conference at 10:30 a.m. Eastern Daylight Time.
Dr. Chadeayne will join a broad array of speakers from across the psychedelics landscape for the three day conference running May 4-6th, 2021. The Psychedelic Therapeutics and Drug Development Conference is in it's debut year but has already attracted such renowned scientific experts as Drs. Bryan Roth and Charles Nichols. Event organizers describe the conference as follows:
The Psychedelic Therapeutics and Drug Development Conference has been organized to bring together the world's leading researchers and leaders in academia and industry to discuss the challenges and opportunities facing those engaged in the research and development of psychedelics for various health conditions with considerable unmet need. This event will highlight the progress being made towards regulatory approval of a variety of psychedelics with the potential to treat various conditions, including inflammatory/autoimmune disorders, brain injury, pain, PTSD, anxiety, ADHD, headaches, depression, and opioid use disorder.