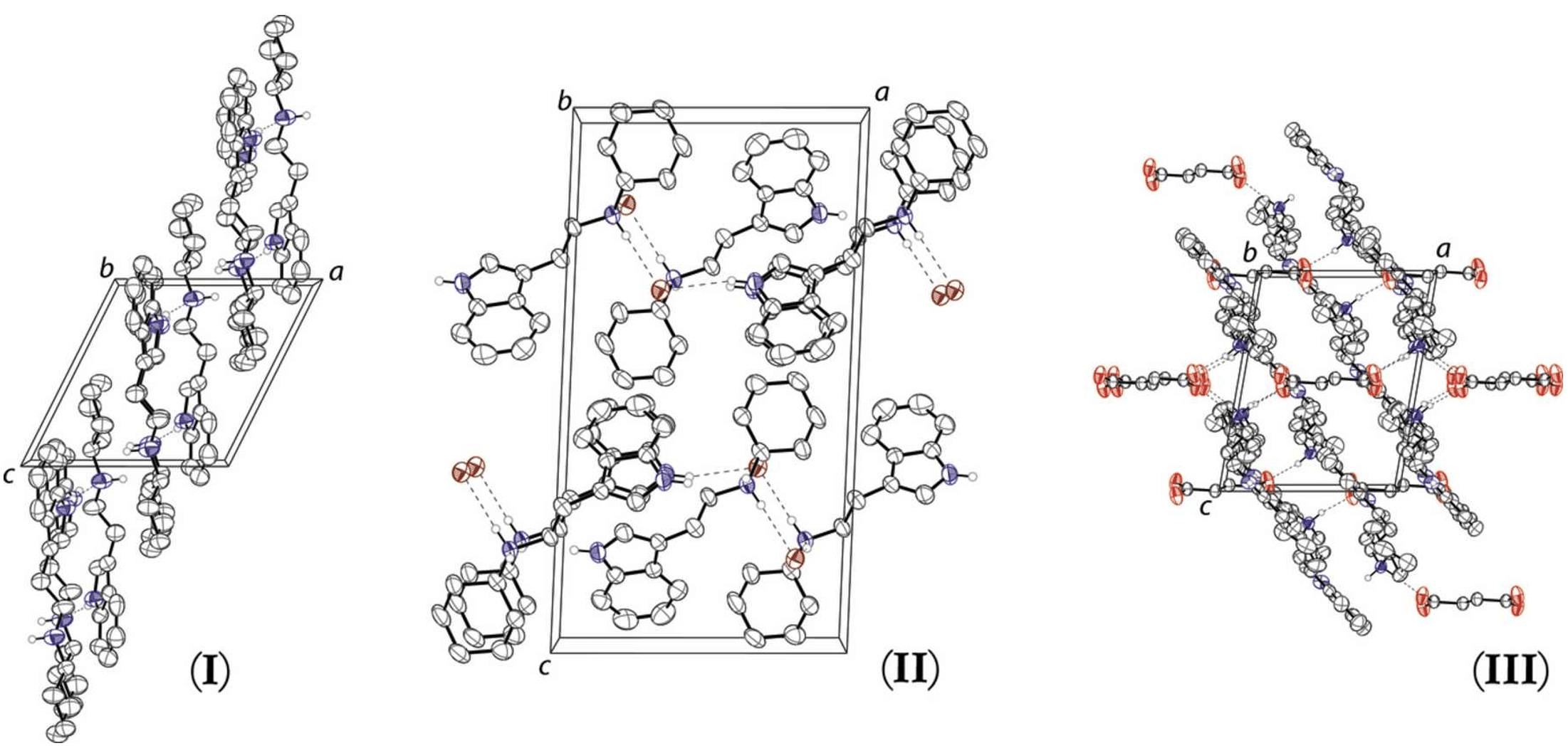 Issaquah, WA, August 3, 2023 – CaaMTech, in collaboration with the University of Massachusetts Dartmouth, has published the solid-state structures of N-cyclohexyltryptamine and two of its salts, N-cyclohexyltryptammonium bromide , and N-cyclohexyltryptammonium fumarate. The results were achieved through single-crystal X-ray diffraction and published in the American Chemical Society's journal, Acta Crystallographica, Section E.  The publication, "N-Cyclo­hexyl­tryptamine: freebase, bromide and fumarate," represents yet another foundational building block in the study of tryptamine chemistry laid by the fruitful collaboration between CaaMTech and the Manke Lab.
Tryptamines are an important class of biologically active compounds found in almost all organisms on Earth. They play significant roles ranging from regulation of the gastrointestinal tract to neurotransmission and are currently being studied for their therapeutic potential in treating conditions like depression, end-of-life distress, post-traumatic stress disorder, pain, and eating disorders.
Dialkyl tryptamines have long been recognized for their inducing psychedelic experiences in humans. Recently, they have received widespread attention for their potential to treat numerous mood disorders. But secondary tryptamines, or monoalkyl tryptamines, have received almost no such attention. CaaMTech's recent publication fills an unmet need for monoalkyl tryptamine research and provides the first crystal structure of a mono-cycloalkyltryptamine, N-cyclohexyltryptamine. The team also synthesized and characterized the bromide salt, and the fumarate salt of N-cyclohexyltryptamine. The latter represents the first fumarate salt of a mono-cycloalkyltryptamine.
"The Manke Lab at UMass Dartmouth continues to lead the world in making and characterizing tryptamine crystalline forms ," said Dr. Andrew Chadeayne, CaaMTech CEO. "This critical work with fundamental characterization enables downstream research into the properties of a whole new class of understudied tryptamines."
The collaboration between CaaMTech and the University of Massachusetts Dartmouth demonstrates the value of fundamental chemistry as a starting point for all downstream research, including commercial development. The results of this study will contribute significantly to the ongoing research into the therapeutic potential of tryptamines and related compounds.